Newsletter Email List Download
Retrieve (download) the list of customers/consumers that subscribe to receive your newsletter.
Log into your MOCE account
Click on the "Email List Report" module in the left menu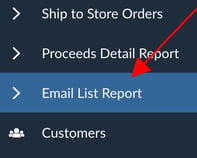 In the "Email List Signups Report" page, enter the date range for the time period you wish to collect your signups. (If you get into the habit of doing this regularly, you can put the range in that brings you up to date from your previous download)
Then click the "Download CSV" to begin the download process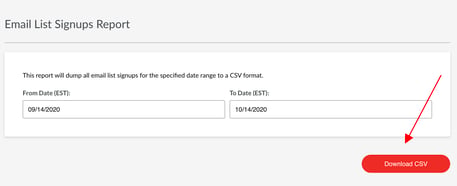 The downloaded CSV can now be integrated into your email marketing tool.
NOTE: Instructions on uploading the email list into oDash are here!