I Forgot My Login Credentials and Security Questions
These instructions are for users who have had the chance to login and create security questions. If you have not done so, you will need to email us for your login credentials at dibsupport@jhspecialty.com.
When you log into your MOCE admin site, you get the following error: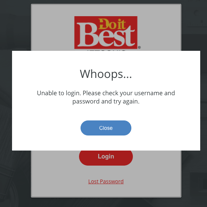 Click the "Close" button and click on the "Lost Password" link at the bottom of the logon screen.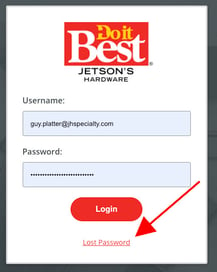 Enter your username, then click "Continue" button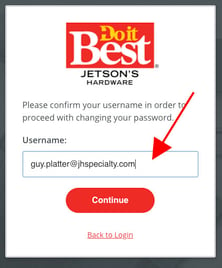 You will be prompted to answer the security questions you filled in when you first logged into your account.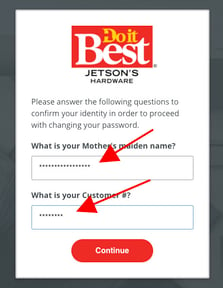 If you can not remember the answers to your security questions, please email us at dibsupport@jhspecialty.com and please provide:

Your name
Your primary member number
Your store number
Any additional details